The Wanderlust IPA was his drink of choice. The dimly lit bar had copper piping that marked it off from the rest of the restaurant. Near the dart boards, away from the bar, were some tall tables paired with tall wooden chairs. A couple other people were sitting in the corner chatting and drinking. She ordered a Wanderlust also, trusting in his knowledge of beers. She hadn't really been interested beer until recently. More of a whisky drinker–to tell the truth.
They took a seat away from the bar and near the back.
"This is crazy," he says.
"Yeah. A little."
"It's been, what? eight, nine years?"
"I guess."
He's hair that would be blonde if he lived someplace that got more sun. But since it's the Pacific Northwest it's just sandy brown. He has no blemishes on his face, though a light dusting of stubble on his chin and somewhat rosey cheeks.
He asks the cliche questions about why she's back from LA. And she gives her cliche answers. The beer is good–it puts a bitter zing on her tongue. He asks what she's doing now. Working and working. Trying to figure out what to do. He's doing his masters in creative writing. Almost done with classes. Still finishing his thesis. He's interesting in the way an intellectual might be interesting if they didn't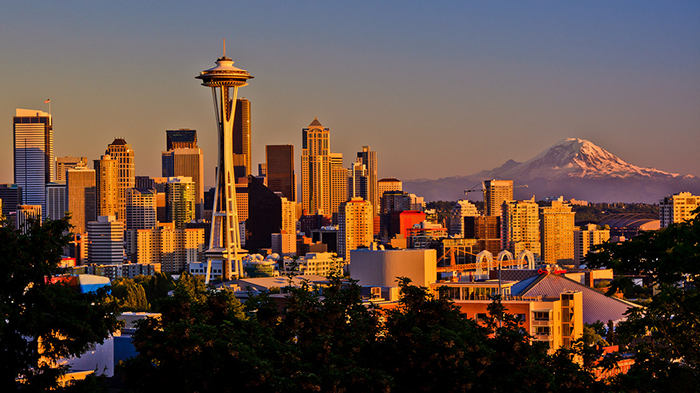 care about history. She doesn't care about history. She cares about art and so does he. He pulls books from his backpack and reads passages of novels he thinks she might like. He reads passages from his own work. They order more beer. They talk about relationships–just the tip of the iceberg–and then stories of LA. But she is glad to be back she says. She feels like Seattle is the place to be right now.
They order more beer and she can't remember what they talked about anymore and they order more beer.
"I just feel like guys will look too deeply into a girl being nice," she says. They're back on relationships.
"Yeah. I think you're right. I'm doing that right now."
"What do you mean?"
"I'm wondering if I'm–well, I'm wondering if–there's something between us maybe. I–this is going to sound crazy," he's a bit drunk and not as articulate, but she wants to know what he's going to say.
"What?"
"Two days ago–three. On Friday we had a party at my house and my friend Allie showed me a picture of a book opened and a mountainous landscape for a backdrop. The caption was of Henry David Thoreau's Walden. I asked Allie who posted it, and it was you. I hadn't thought of you for years and years–we looked at your instagram and I've always thought you were beautiful. Then, suddenly I had your number the very next day, and now–you're here and I'm like, wow. This has gotta mean something."